Start Thinking Thrifty With Our Money Saving Hacks
Did you know, saving money is the same as making money? The first step to start saving money is to figure out how much you spend, keep a track, plus find thrifty tricks and hacks to spend less and get more.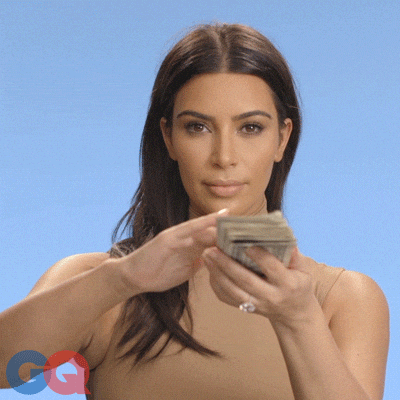 Auto-Switching Bills
Auto-switching bills is a complete game changer, the easiest way to save money on your gas and electricity bills without the hassle. Calling up multiple power giants, spending hours on the phone or on comparison websites is a thing of the past. Look After My Bills.Com, who were featured on Dragons Den, are now at your service and have stacks of experience switching people's energy and making sure their members never pay over the odds for energy again.
Haggle
There's absolutely nothing wrong with asking for a discount, if you don't ask, you don't get – in fact, it's built into some shops. According to Martin Lewis, the money savings expert, a former member of staff at one big DIY store even once said they'd been told if anyone even asked for a discount, just to give them 10% off - it shows you could be throwing cash away by not haggling.
Martin Lewis also confirmed that it isn't just big-name chains, either – on a study conducted, 84% of people who haggled in independent shops reported they'd had success.
Do bare in mind - when it comes to smaller businesses remember there's a balance to be struck. While we always love cheaper deals, it is worth bearing in mind that some shops are struggling at the moment, and a viable local high street is a bonus, both for convenience and your community.
Collect Frequent Flyer Miles
Frequent flyer miles are awesome. Use them correctly and you'll save a ton of money on traveling. But they're not always easy to use, and getting started may seem more confusing than its worth. While there's plenty of hacking to be done to get optimal points, most people happily accumulate and spend miles without too much thought.
You can earn points through banks, credit cards, airlines, Nectar and more. American Express is YK DAILY'S recommendation, however it is worth doing your own research, as different companies offer various reward schemes which can be redeemed in a number of ways.
Monzo
Have you bagged yourself the bright coral bank card everyone is talking about? If you are late to the party, register today with Monzo.
For too long, banking has been obtuse, complex and opaque, not only do you get a seriously cool colour card, it works just the same as a normal bank but without the expensive branches. This means we benefit from added features like, an extremely simple to use app which you can budget your spending on and easily split bills with friends and families – stopping any of those awkward moments.
If that isn't enough, you can spend with your Monzo card anywhere in the world, for free! They don't add any fees to the exchange rate and you don't need to tell them in advance, plus you can also withdraw funds abroad from an atm for free.
One of the best features of this card, in YK DAILY'S opinion, is being able to budget easily on the go. It's an important thing you can do to improve your financial life. By knowing where your money's going, you can get more control over your finances. By setting spending limits, you can avoid running out of money at the end of the month. You can keep track of different kinds of spending whenever you buy something with Monzo, they automatically put your payment into a category, like 'Transport' or 'Groceries'. In the Summary tab on the app, you can see what you've spent on each category that month. You can even track your spending from payday to payday by telling Monzo the last time you got paid.
American Express Offers
Amex offers is a programme that rewards you for spend on retail, travel, dining and more. All you have to do is simply log into your online account and select offers from brands you love, 'save the offer' to your card and use your card to pay online or instore and the rewards will be applied to your account. It's easy and complementary for their Cardmembers.
Previously they have had offers for Bicester Village, Watches Of Switzerland, Fortnum and Mason, Amazon, M&S and many many more.
Save Money On Car Insurance
You know how insurance companies want to know your profession when you take out a policy? That's because certain jobs are considered 'higher risk' – and your insurance is more expensive as a result.
Now, it goes without saying you shouldn't lie about your job. That's fraud and can invalidate your insurance. But you can try this handy tool from Martin Lewis at Money Saving Expert to search for similar job titles which may be assessed differently.
For example, when it was tested out, on a £500 yearly policy, a 'carpenter' would pay £500, a 'joiner' would pay £517.10 and a 'cabinet maker' would pay £529.30!
eBay Hack
Do you shop on eBay? Try the site Fat Fingers. It shows listings with spelling mistakes or typos, which won't come up in normal searches. This means you can find some awesome products with no other bids.